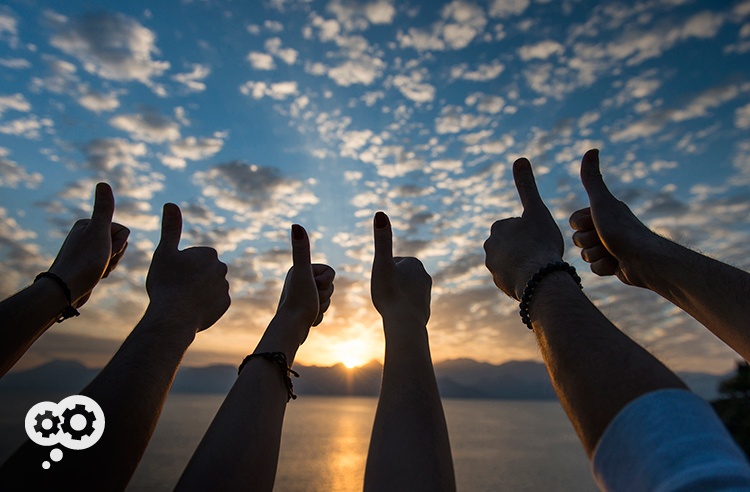 You have a lot of options on the market when you make a technology purchase. The best solution for your business isn't determined solely by the price, the feature set, or how fast the vendor gets it to your doorstep.
Every year, I learn more about copiers, document management, workflow, and, increasingly, managed IT topics.
I do my best to pass on what I learn to you.
Here are the 11 most popular posts in 2017. They cover a range of topics:
Read on for insights into those topics – and more – to get yourself ready for 2018!
If it ain't broke, don't fix it.
In many cases, that's not a bad rule to follow.
On the other hand, the copiers, printers, and other office equipment you use now might not be broken (they still work), but could do with some fixing anyway.
How many of you work in an office with copiers and laser printers that just aren't able to do everything you need them to do? Read more.
Regardless of what type of device you're using to capture paper documents, there are a few tips you can use to make the process as smooth, fast, and efficient as possible. Here's one, don't scan anything with a staple in it. Read more.
By now, I think everyone has signed (or ticked the box if your doctor uses a tablet) a HIPAA form. Most of us know it has "something" to do with privacy, but we simply sign the form and then shuffle back to a seat to await our appointment.
For those of you who provide healthcare services; it's not as simple as that. Read more.
Previously, when you wanted to conduct Bates Stamping for legal documents, you had to download software or find room in the budget for an expensive piece of equipment. However, thanks to multifunctional copiers, this process is now much easier.
Instead of struggling with difficult applications or investing a large part of your budget into a single purpose device, you can do Bates Stamping with the push of a button on your digital copier. Read more.
In the legal industry, in order for a document to be admissible in court it must be in a format that cannot be altered without leaving an electronic trail. To put it simply, as an electronic document that is read only and that will leave an electronic trail if altered, PDF meets the needs for legal admissibility in court. Read more.
When companies buy printers or digital copiers from us, they're not all that interested in the actual equipment. What you actually get from the purchase is communication.
You rely on information for every part of your business. Invoices, forms, balance sheets, project strategy, and spreadsheets are a few of the documents you find in a typical office environment. Read more.
You have a lot of options on the market when you make a technology purchase. The best solution for your business isn't determined solely by the price, the feature set, or how fast the vendor gets it to your doorstep. You need a digital copier that fits into your business processes, works with your existing tech infrastructure, and solves the problem that started your search in the first place. It's time to start discovering yourself with this step-by-step guide.
Choosing a digital copier hinges on knowing the answer to several important questions . . . Read more.
Hard copy documents are talented at hiding away when you need them the most. You have to go on an office safari every time to track them, which cuts into the time you could spend on your work duties. Even a few minutes per day adds up. It's time to throw paper in the trash and get digital with your documents.
The answer to your dilemma is sitting right in front of you -- your digital copiers. Read more.
Every modern office has a copier, and if it's a doctor's office, it must be HIPAA compliant. While multifunction copiers can be HIPAA compliant, none of them are compliant out of the box.
There are a few unscrupulous dealers that will say that their copiers are HIPAA compliant out of the box, hoping to capitalize on doctors and hospitals that want to get compliant as fast as possible by making a simple purchase. Read more.
As a proactive CEO, you know that implementing a solid business continuity and disaster recovery plan, also referred to as BCDR, is essential for your business. After all, why would anyone in your esteemed position ever put a business at risk to downtime or data loss when prevention is so easy? While some CEOs fail to give BCDR the proper attention it deserves, we're not worried about you.
Here's the first one, downtime is expensive. Read more.
One of the most common questions (if not THE most common question) every copier dealership is asked is some variation of "How much is a copy machine going to cost me?"
Our sales team is asked that all the time.
The answer is (really!): it depends.
I'll explain why. Read more.
I hope you've enjoyed everything we've written for you in 2017 (and before). If there's any topic that you're interested in learning more about, add it to the comments below and we'll do our best to address it in 2018.
See you next year!