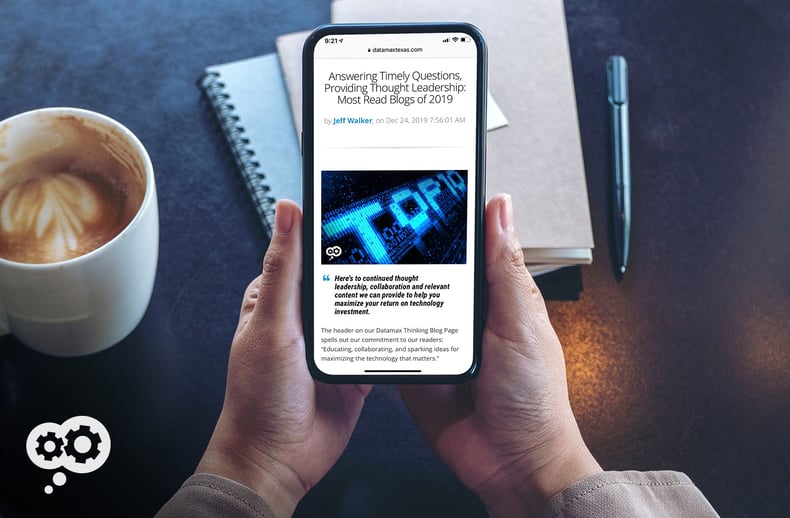 Workflow efficiency, the evolution of production print, cloud migration – all topics covered in our January trends as well as the blogs seen below – continue to drive many business technology topics of interest.
When compiling the list of most read blogs of 2019, we were intrigued to discover that the top read post was a January blog predicting the top 5 business technology initiatives for the coming year.
In many ways, our forthcoming trends from that blog were substantiated by where our readers clicked the most. Workflow efficiency, the evolution of production print, cloud migration – all topics covered in our January trends as well as the blogs seen below – continue to drive many business technology topics of interest.
Before pushing forward into 2020, we take one final look back at our
Top 10 most-read blogs of 2019!
1.

5 Technology Initiatives That Will Drive Business Transformation in 2019.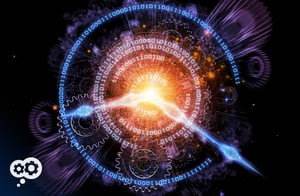 Henry Ford once said, "I don't read history. That's in the past. I'm thinking of the future."
Ford, of course, was the Michigan-born engineer who developed a petrol-driven quadricycle into a small car; this proved the basis for the famous Model T motor car introduced in 1908. Just as Ford's ingenuity forever transformed the auto industry, technology has been a driving force in business transformation for years.
As we look at the state of technology as it relates to business in 2019, Ford's quote has a profound foreshadowing effect. Read more.
2.

Managing Workflow Feel Like Herding Cats? Consider a Technology Assessment.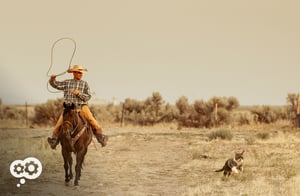 It can become a lot like herding cats.
Organizations often fall victim to processes that are unorganized, unwieldy and scattered in all directions: Delayed document approvals that gather dust on a desk or stall helplessly in a manager's inbox. Shaky (and unsecured) IT Infrastructure that has the wheels of IT personnel spinning for hours every day. Fluctuating monthly print costs that ride along spreadsheets like a rickety wooden roller coaster – enough shake and rattle to give any CFO a migraine. Read more.
3.

Annoyed by Geek Speak or Confusing Explanations? We're Here to Answer Your Questions… Concisely.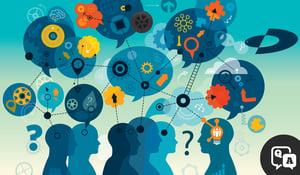 In the realm of print, document, and network management, things can get pretty technical.
At Datamax, it's our job to dig deeply into the depths of your print fleet and your network infrastructure, and uncover ways you can maximize the technology that matters to you. We are business process consultants, we are print analysis experts; we're IT technical specialists, ATSP certified technicians and workflow solution professionals.
But when the rubber rollers meet the road, we're teachers. Read more.
4.

No Production Print Job Left Behind: Is That the Case With You?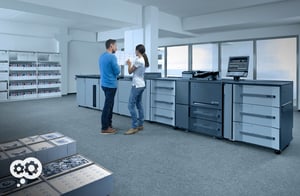 The air inside production print rooms continues to get thinner.
When the challenges arise that come with quicker turnarounds and increasing client demands, in-plants, quick print shops and commercial printers find it harder to breathe easy in the press room. Common scenarios...
Overcoming workflow bottlenecks while meeting quicker turnaround times,
Exploring more efficient processes in a hybrid manual/automated production environment,
Dealing with untimely interruptions from persistent service issues, and
Improving the customer experience in the digital (I need it now!) era. Read more.
5.

5 Stats that Prove the Communication Revolution has Reached the Workforce.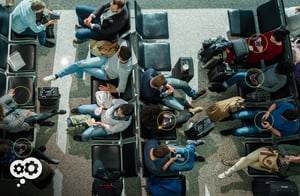 There's this joke about millennials. Give a millennial a smartphone and he'll live for a day… any longer than that and he'll become a mindless, soulless, social media zombie.
Yes, it's an all-too-common dig — a boomer scoffing at the 20-something across the room with his face buried in his phone. But all jokes aside, the next generation of communication systems and devices is transforming the way we work. With millennials now making up the largest generation in the U.S. labor force, the definitions of both "workplace" and "workday" are becoming steadily more hazy. Read more.
6.

Can I Achieve True Color Consistency With My Current Production Equipment? If so, How?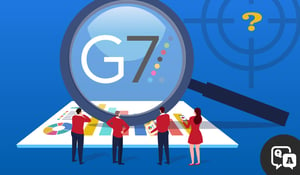 For today's image and reputation conscious companies, a commitment to branding is an equal commitment to consistency. Color consistency matters perhaps more than anything.
The ability to match from proof to press repeatedly is crucial for the marketers who create materials, and for the production printers who produce them. So among your many output devices, be they offset, digital, or wide format, can you create a standard where color is consistently consistent? Read more.
7.

3 Reasons We're Sky High on the Océ Colorado Wide Format Printer.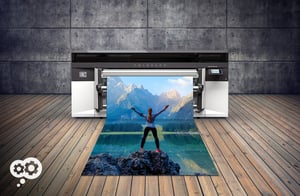 Headlining Colorado's majestic landscape is the 58 peaks that exceed 14,000 feet – the 14ers. Nothing competes with the sky-high views atop a 14er, the widely-stretched natural landscape beneath you … all for the taking.
The commercial print industry, as it continues to diversify its products and services, is met with increasingly elevated demand. Print is changing – applications are widening well beyond the scope of traditional "print." Vehicle graphics, perforated graphics, high-rise building displays, even packaging: Printers must explore and embrace new market opportunities for both existing and, perhaps more importantly, new customer bases. Read more.
8.

Onward & Upward: 5 New Uniflow Online Features We're Sky High On.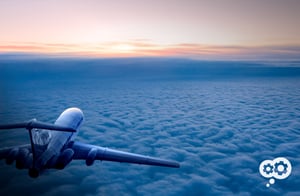 There's an old joke among pilots that the most dangerous part of flying is driving to the airport.
Once into the clouds, they reason, travel is both better streamlined and more secure.
As organizations look to the cloud for operational flexibility, scalability and enhanced security, those navigating the Software as a Service (SaaS) airways continue to report clear skies ahead. Read more.
9.

Section 179 Deduction Provides Big Incentive for Small to Medium-Sized Businesses.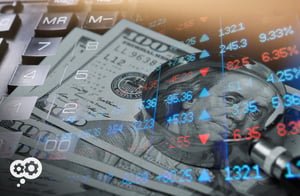 It's the end of the year. Businesses are busily reviewing their bottom line and – perhaps – scanning every corner of their organization for any sort of competitive boost as 2020 looms around the corner.
Small business owners or managers may not be aware of an incentive that could forge a huge technology and productivity boost in their immediate future: Section 179 Deduction of the IRS Tax Code. For companies looking to invest in office equipment, computers or other technology hardware, Section 179 could be a big incentive for a purchase toward your office workflow productivity moving forward. Read more.
10.

Recent Lawsuit Builds Even Bigger Case for Cybersecurity Education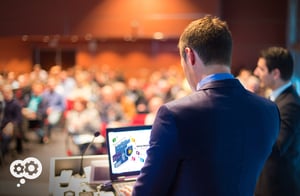 As cybersecurity increasingly becomes an agenda item inside the executive boardroom, organizations continue to recognize their own accountability in guarding against cyberattack.
But what about end users? How accountable are they?
It's an interesting question raised in a recent news article published in KnowBe4's Security Awareness Training Blog. According to the report, a woman is being sued for sending approximately 250K of her employer's cash to an online fraudster. Read more.
---
Still thirsty for more technology content published over the past year? Hop on over to our site in the Lone Star State to read the Datamax Top 10 in Texas! Answering Timely Questions, Providing Though Leadership: Most Read Blogs in 2019!