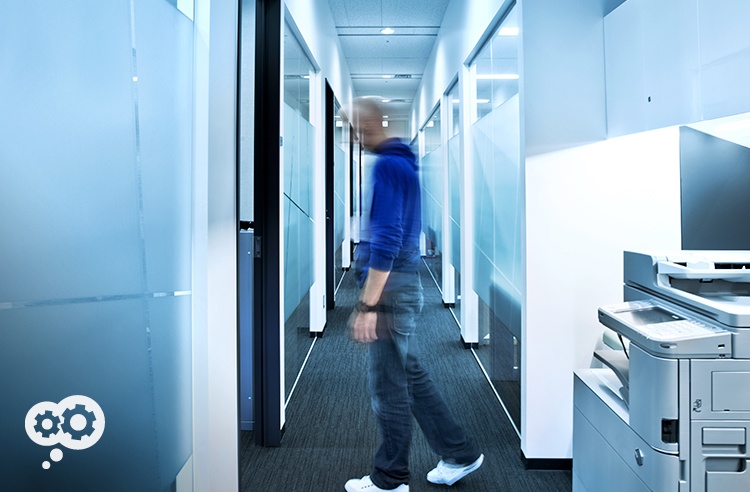 Buying one, centralized multifunction printer for your office will save money, right? It's not as simple as that.
Centralizing your multifunction copiers makes a lot of sense. You don't need to buy multiple machines to cover all of the departments, the IT team can easily network and troubleshoot them, and you won't have employees wandering around trying to figure out where to get their copies.
This configuration works out great, in theory. In practice, you could end up with the MFP becoming the de facto water cooler. When staff makes their way to the digital copier to pick up their papers, they may take a socialization trip at the same time.